Guest Rooms
Each room in the Carlisle House is uniquely decorated with period antiques and modern touches.  Private three and four piece baths, hair dryers and hand made soaps and hair care products from Kimtreelane Soap Co. are in every room. Complementary Wifi is available throughout the house with televisions and room fans available upon request.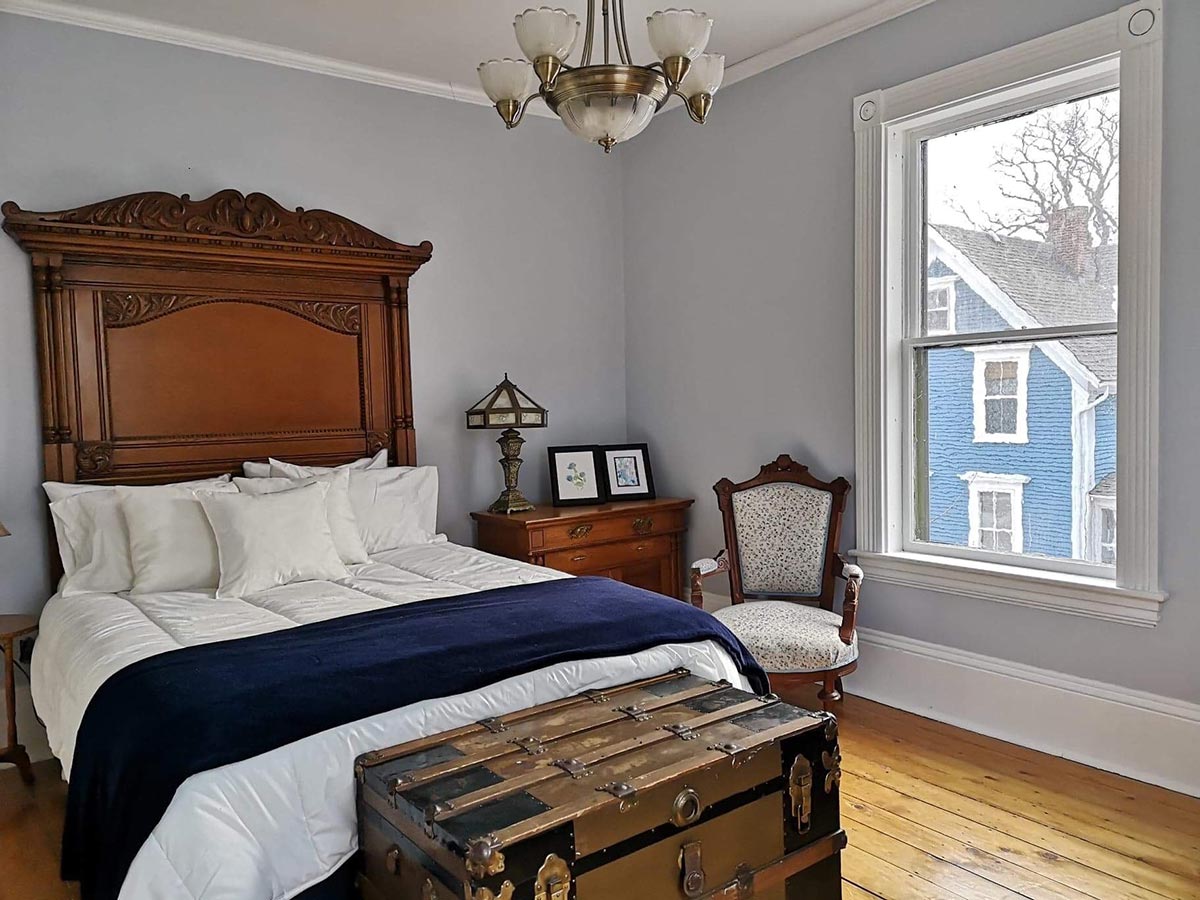 Carlisle
A beautifully appointed guest room overlooking St. George Street. Perfect for two guests, The Carlisle offers a comfortable queen size bed as well as a private three-piece bath. There is also a secret staircase that leads to the top of the turret which your host would be happy to show you.
Kilduff
Named after Teresa Kilduff the owner's grandmother. Teresa Kilduff was originally from Leixlip, Ireland and married James Allen Carlisle in 1912 in the County of York.  Teresa and James had eight children, James Allen Patrick (Anne), Violet (Butcher), Roselyn (Marshall), Vincent, Clifford, Florence (Connolly), Mildred (Graham) and Donald.  This room reflects Teresa's lively personality with its cheery yellow walls and bay window overlooking the side garden.  The four- piece washroom is also quite large and features a jacuzzi tub.  The antique queen bed and marble top dressers reflects the elegance of yesteryear for up to two guests.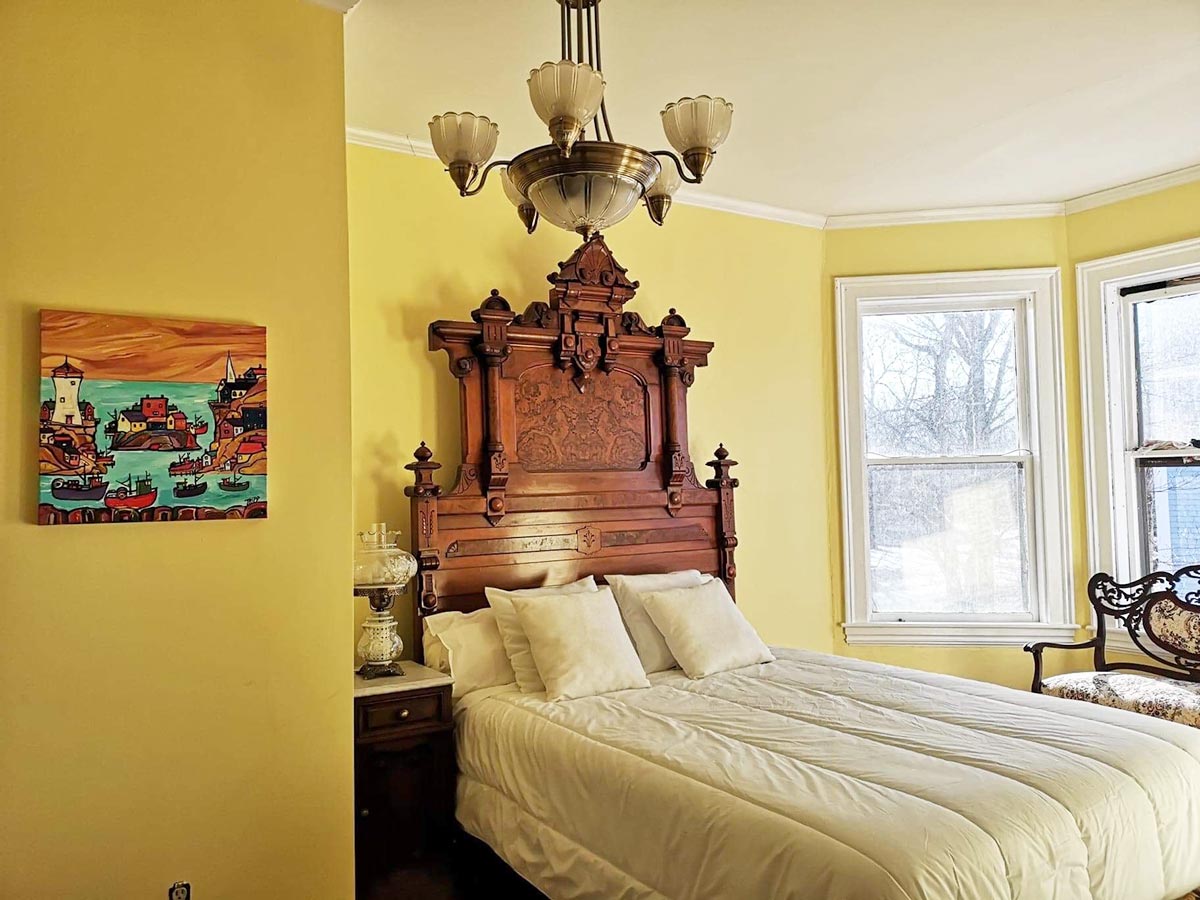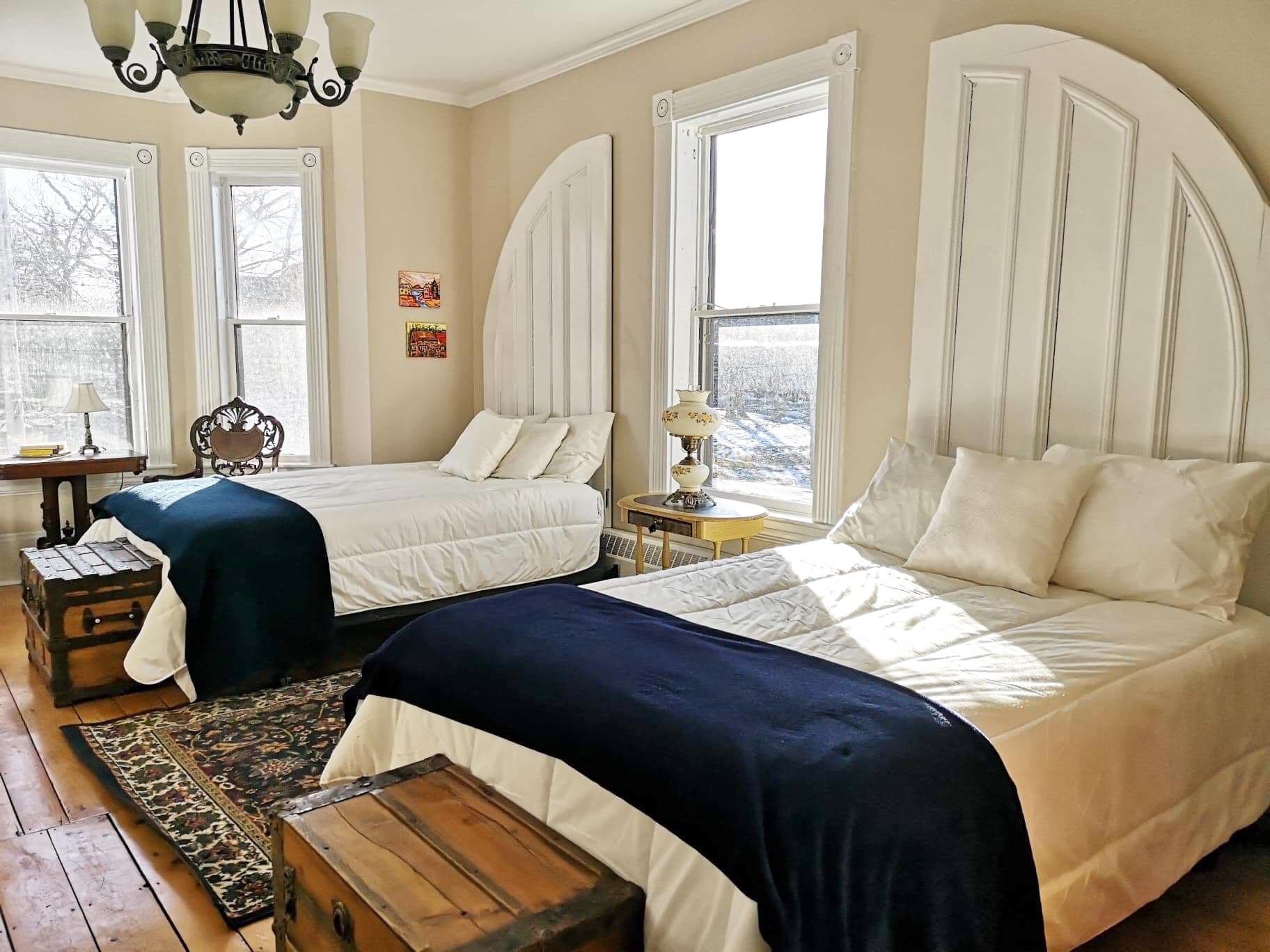 Blythe
Named after the owner's children, Christopher, Andrew and Carolyne Blythe, this room is one of the largest guest rooms boasting two double beds, a decorative fireplace and a private three- piece bath. The focal point of this room is the locally crafted headboards which are made from antique pocket doors combining the elegance of yesteryear with a modern touch.  This room is perfect for up to four guests.
Cranley
In 1945, Anne Cranley eloped with James Allen Patrick Carlisle   in the county of York; much to the chagrin of those anticipating a big church wedding.   They had five children, James Allen Patrick, Isabel Mary, Joseph Michael, John Anthony and Teresa Anne the current owner of Carlisle House. While most of the Cranley-Carlisle children reside in Ontario, Adeline Cranley (Anne Carlisle's eldest sister) moved to Yarmouth, Nova Scotia in the early 1930's where she raised her son Vincent Cranley.  Vincent's children, Leslie Cranley-Blades, Carmen Cranley, John Cranley and Jim Cranley still call Nova Scotia their home. The room's calming light green colour, bay windows and private bath is perfect for up to two guests.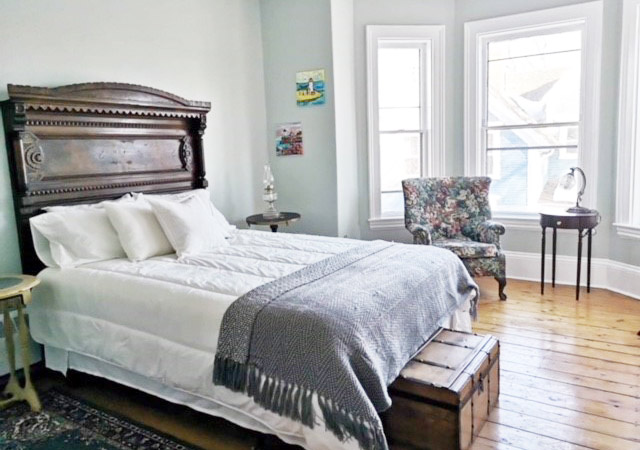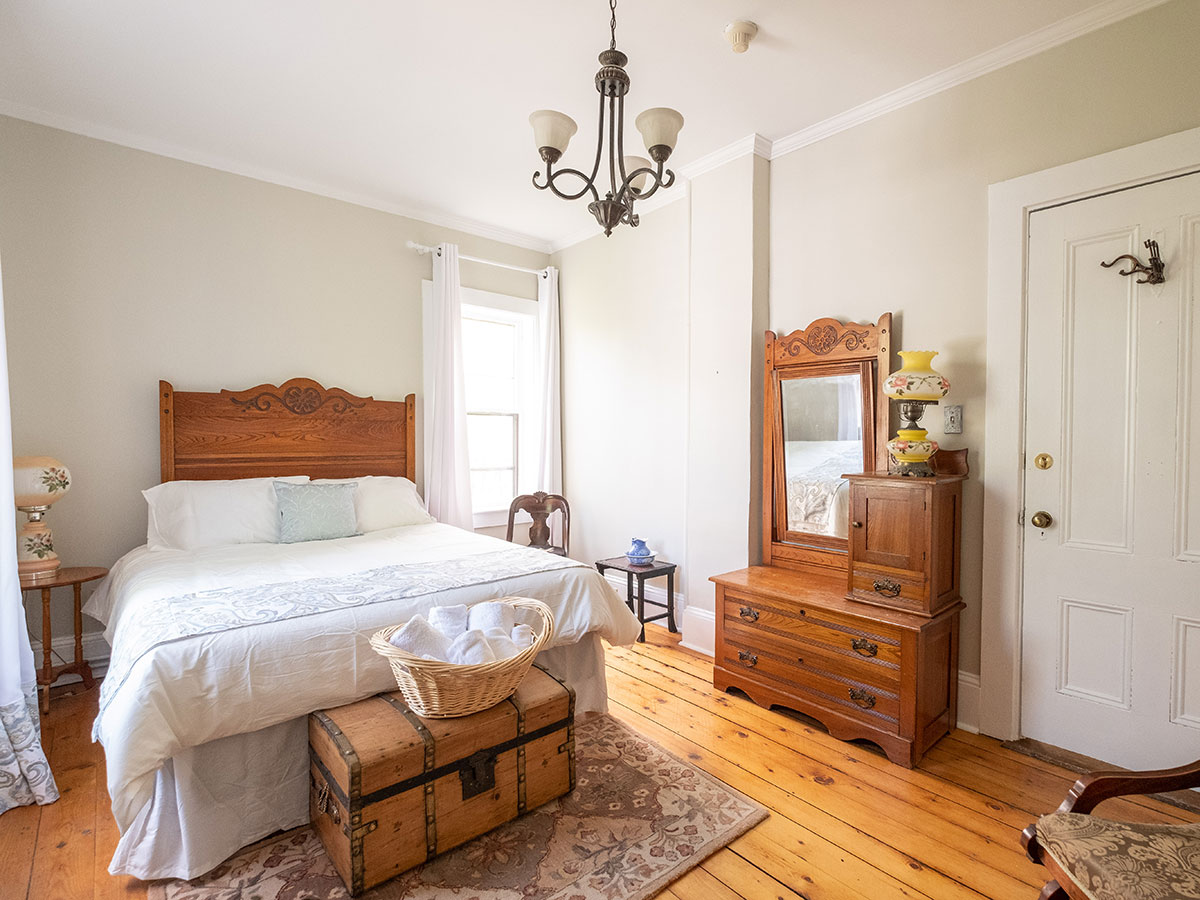 McIntaggart
Aunt Martha McIntaggart was Martin Cranley's sister. Martha not only worked on the family farm, took care of her 14 children but she also welcomed all the Cranley children in her home. Anne Carlisle loved her Aunt Martha and would regularly be found hiding in the cutter so she could visit the farm.  In fact, when it was time for Anne to get her tonsils taken out, she hid in the cutter. So when the visiting Doctor couldn't find Anne he took out her sister's Beatrice's tonsils instead. Aunt Martha would have loved the garden view from this room with its private three-piece bath.
Clifford
Clifford Carlisle son of Teresa Kilduff and James Carlisle, was just seventeen when he enlisted in the second world war. He was barely nineteen when he succumbed to the harsh conditions of those in the trenches in 1943.  Teresa Kiduff's letter to the mayor of Toronto depicts the heartbreak of losing her son not in battle but due to the conditions; that were not much different than what was experienced by those that served in the battles at Fort Anne in the 1800's. This room with its queen bed, garden view and private bath reflects a grandeur that Clifford would have loved.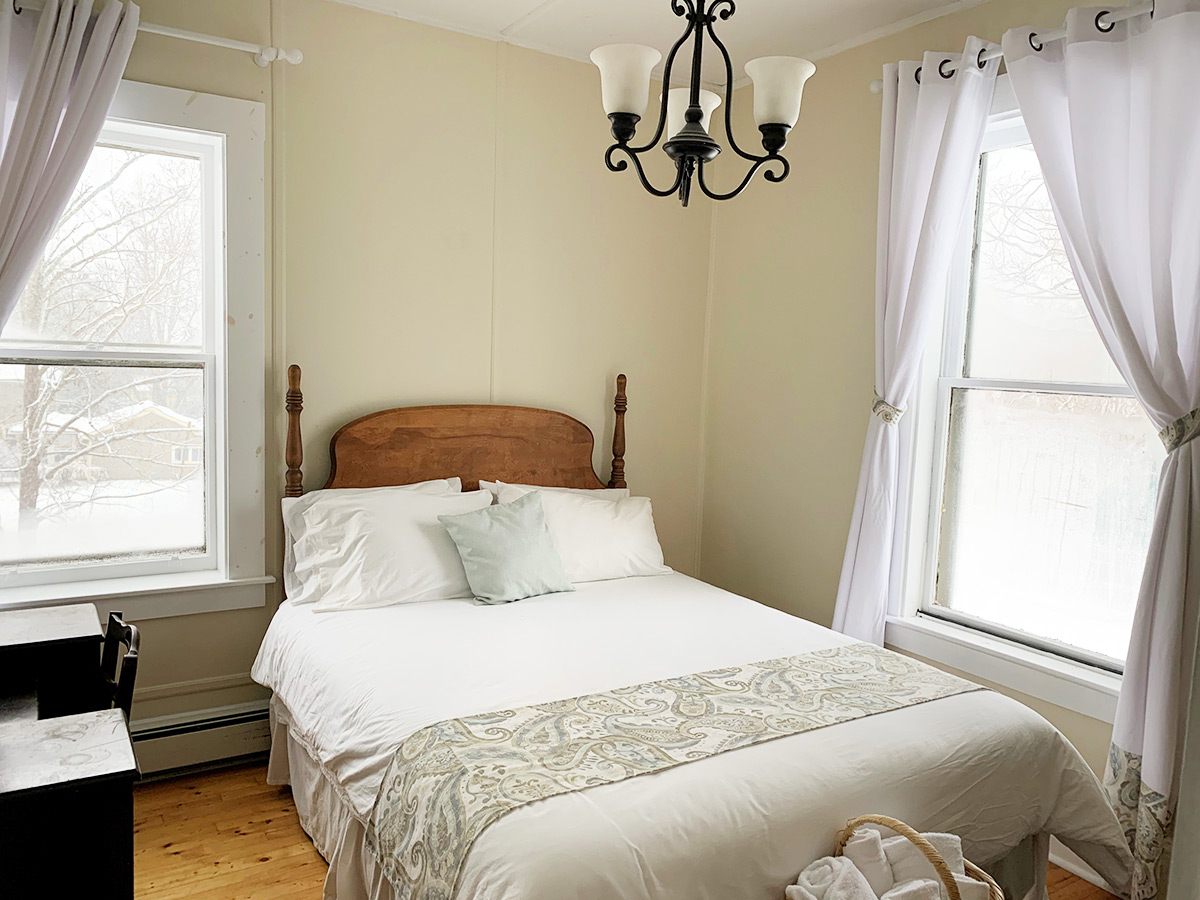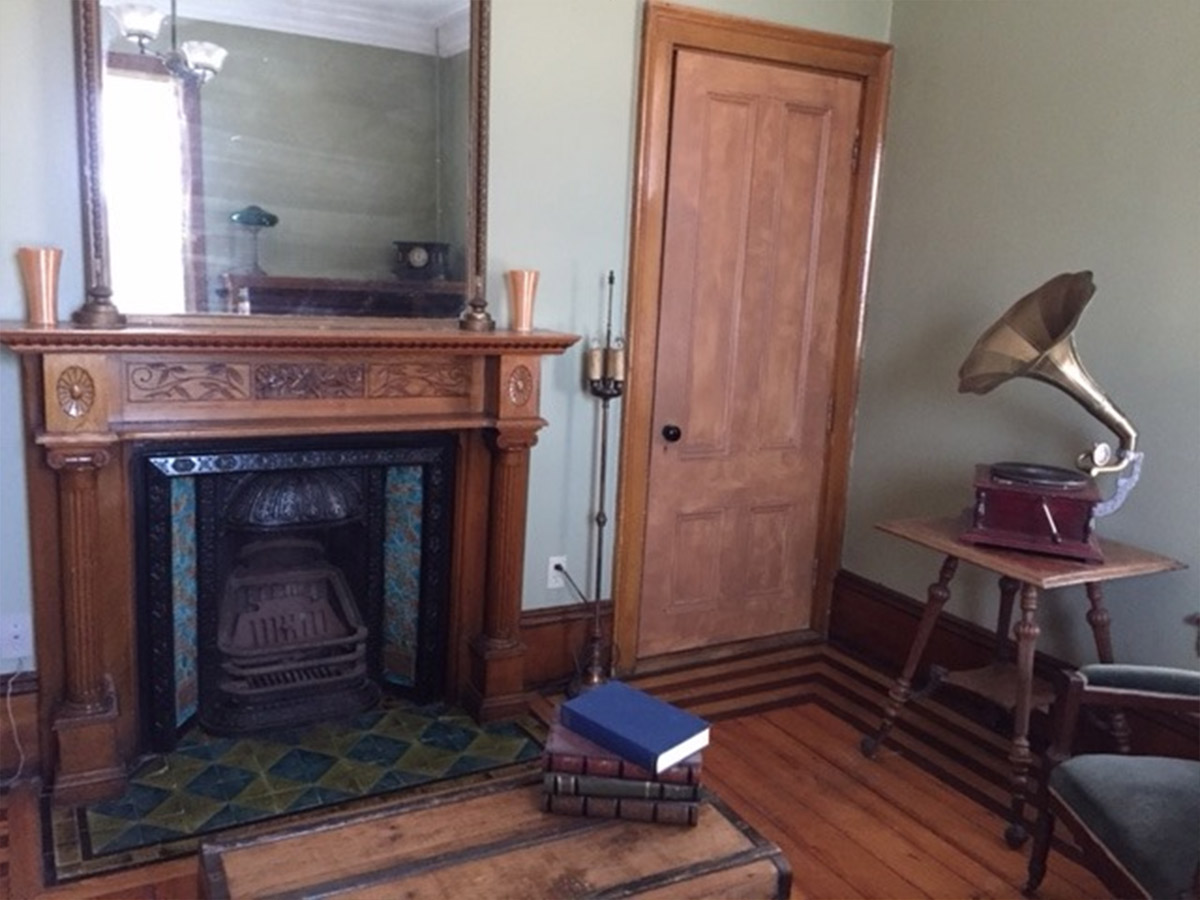 The Mullen Library
Named in honour of Beatrice Cranley-Mullen this room reflects dear Aunt Beat's love of reading and writing.  The decorative fireplace and windows looking out on the main street capture Beat's fiery personality and gentle spirit.  This room can accommodate two single guests. When not in use by overnight guests, the room becomes a comfortable lounge to watch television or curl up with a good book.
Brechin
Brechin was the home of the Cranley family. Isabel married Martin Cranley in the early 1900's and had eleven children, Adeline (Day), Alexander, Agnes (who died at 15 years of age),  Robert (stillborn) Vincent (who died at 9 years of age), Michael, Isabel (Mullen), Beatrice (Mullen), Anne (Carlisle), Kathleen (married name unknown) and William. Vincent Cranley, Adeline's son was also raised by Isabel Cranley and for years was thought of as the eleventh child. Life in Brechin was difficult for Isabel as Martin suffered from shell shock after the first world war and was unable to support the family. Fortunately, Isabel was a trained midlife/ nurse, so she was able to rely on the goodwill of her patients to support her family.  It was not uncommon for the children to come home to minor surgery being preformed in the dining room by the visiting Doctor.  No doubt Isabel would have longed for the peacefulness and calm of this room with its bay windows, queen size bed, three- piece bath, and decorative fireplace. This room is also pet friendly and boasts a private balcony overlooking the garden.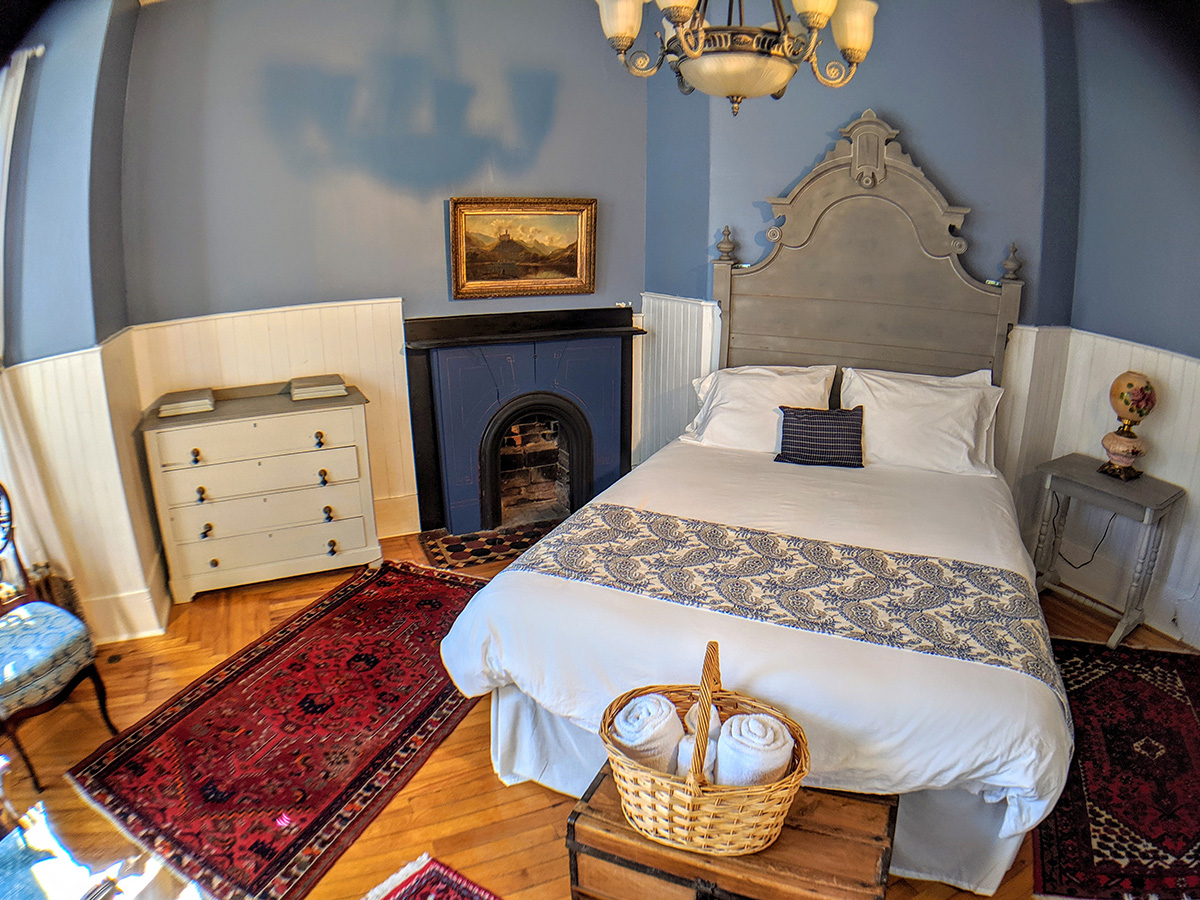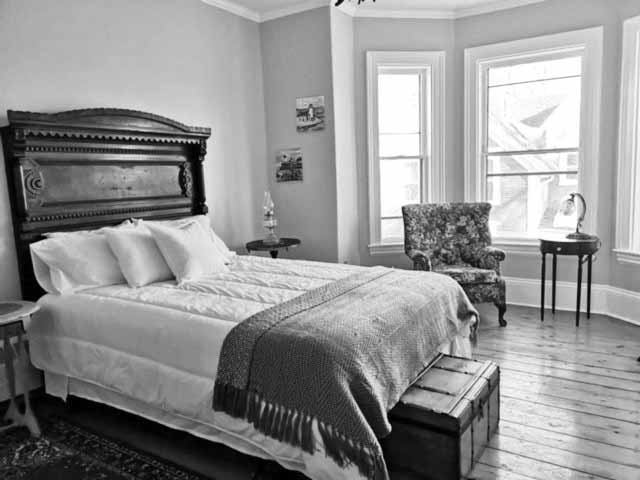 Preston
(Currently being renovated)
Preston, England was the original location of Carlisle House until it was sold in the late 1960's.  James Carlisle (the owner's father) stayed in the house during the second world war when he was stationed in England. When his cousin who resided in the house asked if would buy it, for some reason he declined; a decision he regretted. We think he would have been proud of the new Carlisle House especially, the unique features of the pet friendly Preston room. Decorated in a North Sea blue this room includes a queen size bed, a three- piece bath and a balcony overlooking the garden.